Which countries have already adopted a 4-day working week?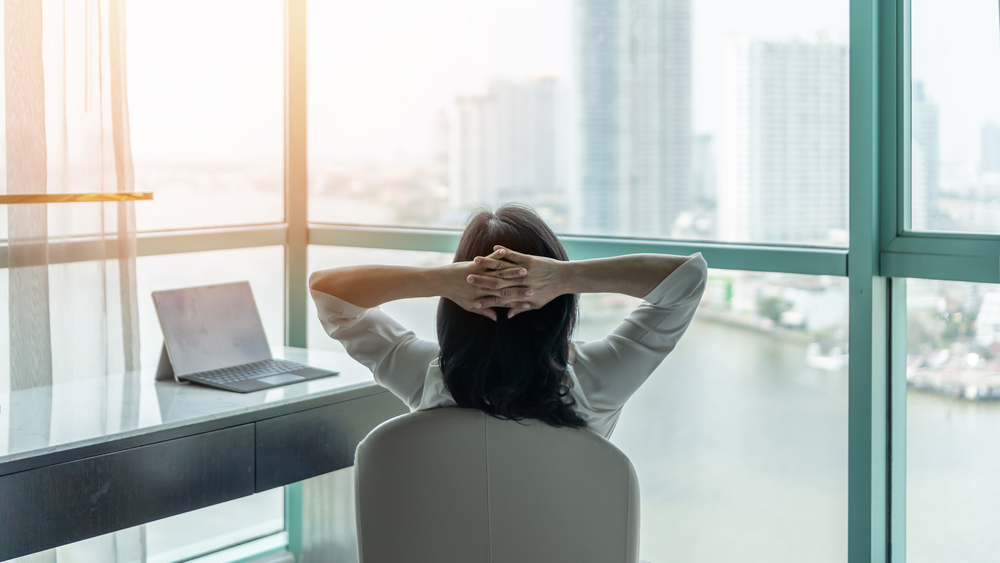 A 4-day working week is something we are hearing about a lot in the media right now, and there is a lot of controversy around the topic, like with any other big societal change.
Companies may decide to embrace a 4-day working week for many reasons, including retention and attraction of staff, improved happiness, and a reduction in absences, but many countries have been trialling this for a while now, and we thought we would look into the reasons behind this change.
---
The UK
As of last week, the UK has begun one of the biggest trials of the 4-day working week amongst more than 3,000 firms across the country, and the results have overall been pretty positive so far!
A report from popular job site CV Library says that adverts for four-day week positions have jumped by around 90% from last year – which we expected as before last week, there were minimal businesses in the UK adopting a 4-day working week. Although, we are proud to say that we were one of the few already doing it! Alongside other healthy work/life balance initiatives in place, a 4-day working week was implemented within Madison Bridge and the rest of the Ascent Group almost a year ago, and we haven't looked back!
So far we have seen an increase in productivity, and if anything, we are seeing an improvement in performance across the board thanks to this compressed week option.
Belgium
As part of it's post-Covid 19 decisions, a 4-day working week has been implemented by many companies in Belgium as of February 2022, and they are the latest country to join in. The Prime Minister of Belgium has announced, "The goal is to give people and companies more freedom to arrange their work time."
Although this will be beneficial for many, the government have said that employees will still be expected to work a 38-hour week, which means that extra hours will have to be made up on working days instead.
Iceland
Iceland was one of the first to trial a 4-day week. From 2015 – 2019, they ran the world's largest trial, with results showing that employees were happier, healthier, and more productive. These trials took place over various different workplace environments, including hospitals, preschools, offices, and social services.
Ireland
A 6-month pilot campaign has been launched in Ireland called the Four Day Week Ireland campaign, which is "advocating for a gradual, steady, managed transition to a shorter working week for all workers, in the private and public sectors."
A 4-day week may look different for some companies, as it won't necessarily mean that everyone will have a 3-day weekend. Flexible actions such as rosters could be implemented to ensure that many businesses can be fully operational 5 days a week.
You can check out more info about the Four Day Week Ireland campaign here!
New Zealand
In 2021, Unilever undertook a yearlong study to reduce their staff working hours by 20%, whilst maintaining full pay.
Nick Bangs, MD of Unilever New Zealand, said the goal of the test was to "measure performance on output not time" – a refreshing view on working life. Unilever hopes that their positive findings influence other businesses to do the same, although New Zealand has been slower to gain momentum in comparison to other countries.
Japan
Japan is known for its intense and unforgiving corporate culture, and although many companies remain rigid, some large companies, including the likes of Panasonic and Microsoft, are beginning to trial a 4-day week in Japan.
It has also been said that by having an extra day in the week for personal time, people have more opportunity to go out and spend money, thereby boosting the Japanese economy. However, it is not just the economy that needs a boost – it is said that the birth rates in Japan are shrinking, which is why Japan plan on giving people more time to spend meeting potential spouses.
Spain
Last year, Spain proposed a €50m funded 3-year project that would allow companies to reduce their staff working hours to 32 hours per week, and the government would then make up the funds lost. Much like Japan, Spain is notorious for working long hours but are supposedly not the most productive country – this could be the reason and the trigger behind the change.
UAE
Although UAE were the one of the first to embrace this change as of the 1st of January 2022, you could say that their approach to a 4-day work week isn't quite as impressive as some of the other more structured initiatives seen in other countries.
The country's federal government entities transitioned into a four-and-a-half-day workweek, rather than a 4-day work week, resulting in a half day on Friday to mark the beginning of the weekend.
---
It appears that many of the countries we have spoken about have decided to introduce a 4-day week due to the effects the pandemic has had on staff. As so many of us were forced to work remotely and differently, companies have adopted new working habits and are more open to change.
The covid-19 pandemic has also compressed the hiring market considerably, meaning there is more competition to secure top talent, resulting in more companies introducing attractive incentives.
As much as we are advocates for a 4-day work week and flexible working practices, we can also understand that not all businesses and sectors will benefit from this new initiative or consider it at all.
Perhaps shutting business doors on a Thursday doesn't work for everyone, but should staggered shifts and flexible rosters be widely considered instead?
When was the first 4-day week trialled? 
As we mentioned earlier, Madison Bridge were on of the very first businesses to trial a 4-day working week, alongside our sister brands within the Ascent Group. We call ours 'Flex Friday' and offer our consultants the opportunity to earn Fridays off. Not only does this give our team the chance to spend more time with family and friends, or enjoy a much-needed day of relaxation, it has also boosted morale in the office and we have seen a significant improvement in output, motivation and energy levels.
If you're a recruiter who strives for a better work-life balance, talk to us today! We are always looking for top recruitment talent to join the team.