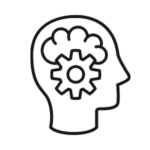 At Madison Bridge, we understand how to navigate the increasingly high demand for artificial intelligence and machine learning professionals in a market that has a clear shortage of qualified talent. We have successfully nurtured and grown a network of AI and machine learning experts at the height of their careers, with the aim of securing the best possible candidates for our clients.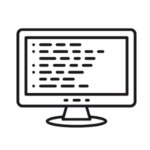 Our proven success in securing AI professionals to fill in-demand job roles at top tech giants, SMEs, and start-ups is demonstrative of how worthy an investment employing an experienced Artificial Intelligence recruitment agency like Madison Bridge would be.
We strive to fill in-demand job roles with AI researchers who wish to develop their careers further, to the benefit of our clients. By placing professionals who are involved in the most cutting-edge developments within the world of AI and machine learning, Madison Bridge is able to help your business face any challenge efficiently and effectively.
At Madison Bridge, we acknowledge the huge role that the advancement in AI has to play with regards to socioeconomic development. Therefore, our expert team works tirelessly to fill AI and machine learning job vacancies, and to achieve high-quality results for our clients, so that this ground-breaking technology can continue to advance.
Jobs within machine learning & AI are only going to grow in importance. Here are some of the roles we can help you with…
AI Researcher
AI Engineer
Machine Learning Engineer
Machine Learning Researcher